I got the sample when I shopped on
GeraiParfum
and I was superb excited to use the peeling gel then review it. Yes, I had used it for several times in which it's my very first time using peeling in gel. Because it's a sample size in sachet which can be used for about 3-5 times for me :p (please don't agitate for my economical use :p), I just can describe the product and the result right after using the gel. So, I can't tell the long term result. However, using sample size is the best way to test out the product whether it's suitable for you or not.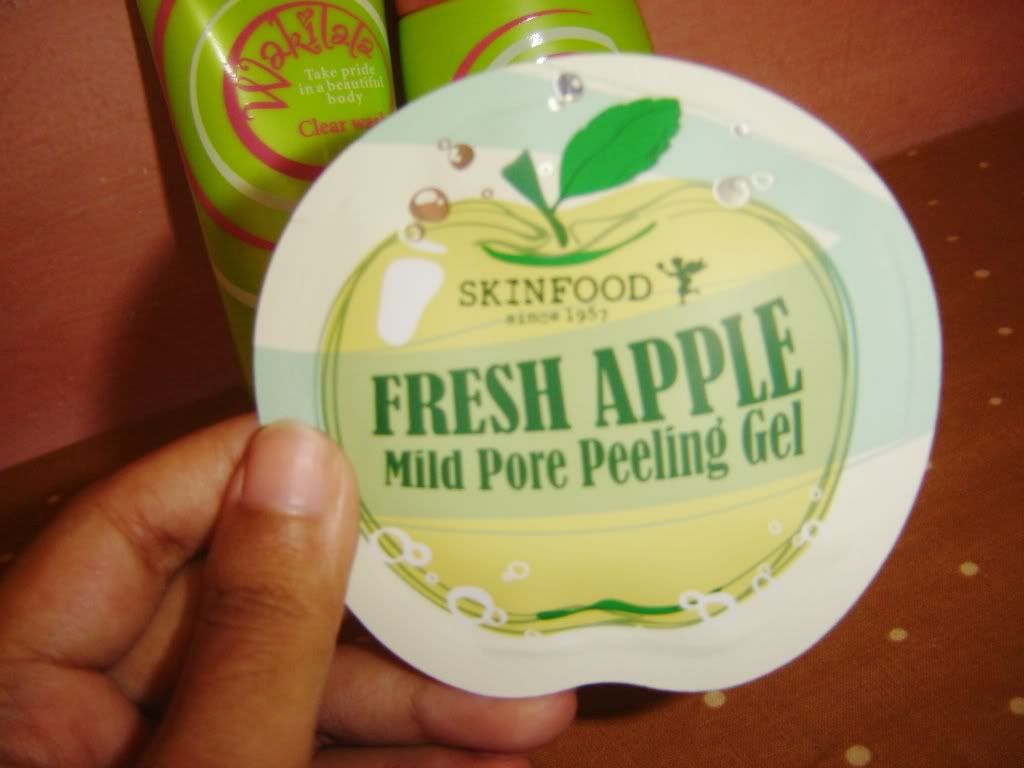 Skinfood Fresh Apple Mild Pore Peeling Gel
It fully is gel with gritty texture that comes from the beads to exfoliate your dead skin cells. The scent, for me, is like aloe vera scent, not apple. It has soothing effect, indeed. You will have smooth skin right after exfoliating but the power of beads not that strong. Seems that it delicately shows its power to rub all the dirt on face. Haha nothing can change my favorite peeling Mundisari from Mustika Ratu, though I have to make a dough by mixing the peeling powder and rose water.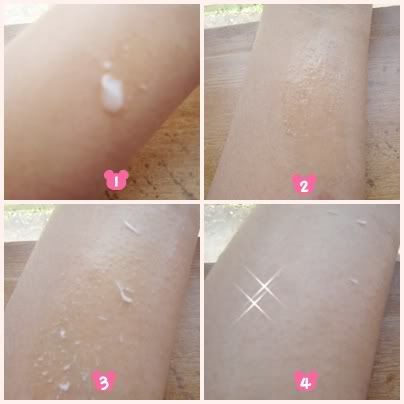 Exfoliating gel